DC3 and SEAC4RS Shipping Instructions
The figure below is provided for planning purposes only. Please make sure you check the DC3 website often for DC3 related updates. For specific shipping instructions by "Shipping Route", select the appropriate "Instruction" link in the table below. For additional contact information, shipping addresses, and SEAC4RS shipping template, click here. For SEAC4RS related updates, visit ESPO's website.
Select one of the following routes for detailed shipping instructions.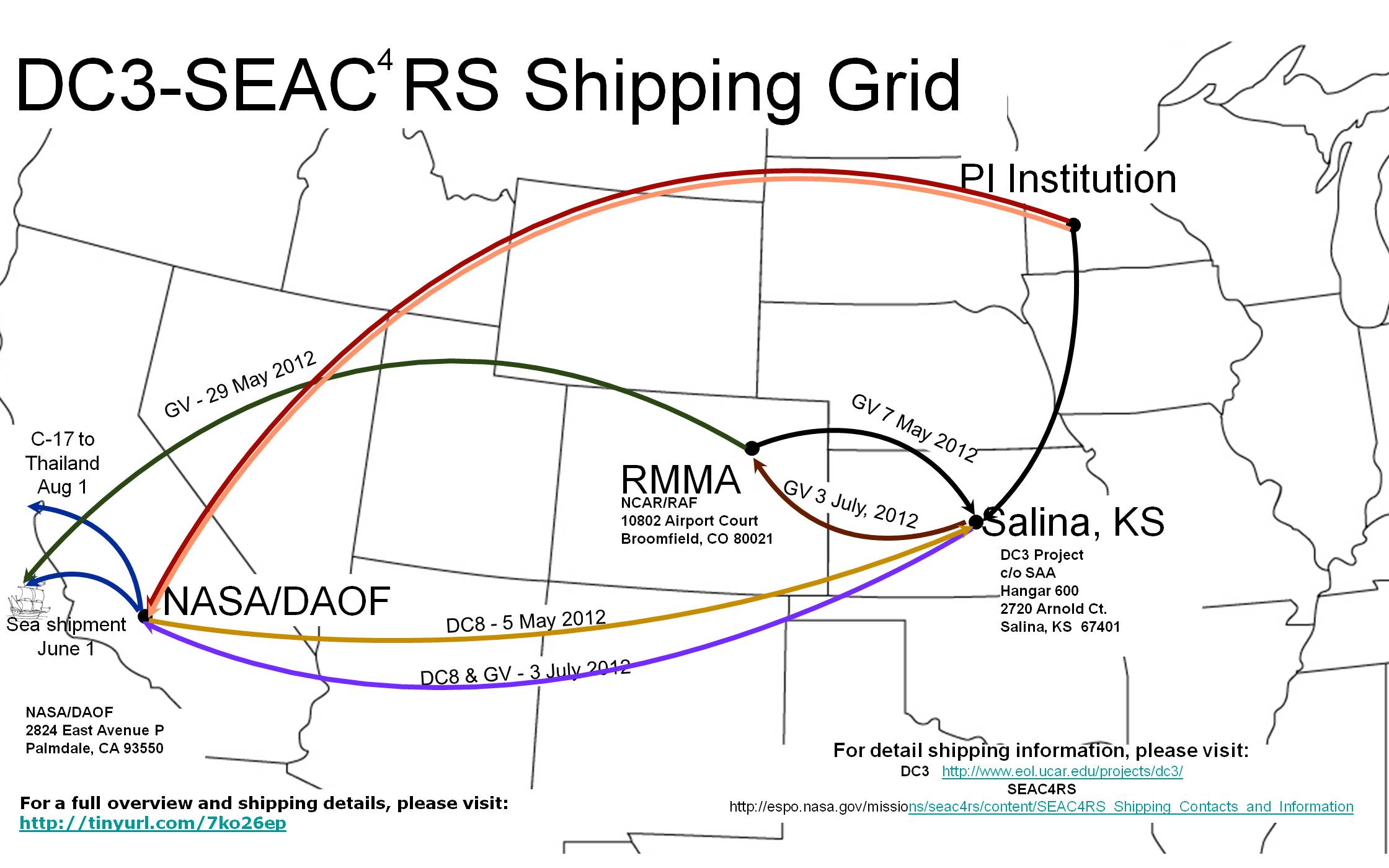 (Click Image for Full Resolution)
---